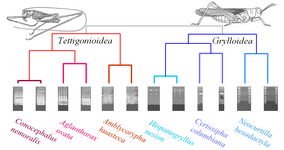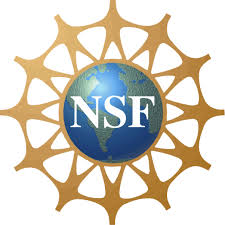 (Special Note: This webpage is "retired" but remains online for reference. It was used to recruit fellow for a REU summer site in 2015, 2016 and 2017.
If you are a professor thinking of submitting a REU proposal, or are about to offer one and want some advice, feel free to contact Dr. Keogh. If you are an undergrad or even a high-schooler in the Inland Empire, and you want to work on similar problems, feel free to contact Dr. Keogh.)
Welcome to 2017 UCR RE-ICE: Research Experiences in Integrated Computational Entomology
Our Overarching Motivation:
The history of humankind is intimately connected to insects. Insect borne diseases kill millions of people and destroy tens of billions of dollars worth of crops annually. At the same time beneficial insects pollinate the majority of crop species that we eat. Given the importance of insects in human affairs, it is surprising that computer science has not had a larger impact in entomology. We believe that recent advances in sensor technology will change this, and a new field of Computational Entomology will emerge. We hope to assist in the transition of entomology from a data-poor to a data-rich computational science and produce actionable knowledge that will improve lives.
Our Mission Statement:
Our aim is to provide meaningful research opportunities in informatics and life sciences to undergraduates primarily from Inland Southern California in the emerging area of Computational Entomology.
About the Program:
The RE-ICE (Research Experiences in Integrated Computational Entomology) 2016 program will run from Monday June 26th to Friday August 18th (By mutual agreement, some fellows may stay longer), Note, you will have the 4-day long, 4th of July weekend off. In the first two weeks, all fellows will spend about half their time at a boot camp where they will learn the necessary skills to do research in the area of Computational Entomology. In the remaining weeks the fellows will perform research under the direction of a professor in a lab in the entomology, computer science, electrical engineering, statistics (or related) departments. Many weeks will also feature some special activities such as field trips, workshops about graduate school and career opportunities, and professional development workshops.

The image below shows Dr. Keogh, the PI of RE-ICE piloting the program in 2014 with Natalie, a biology freshman. Natalie's project was to understand how temperature effects the flight behavior of mosquitoes. Understanding this relationship may have implications for mosquito control. For examples of other projects that span computer science and entomology, see these papers: Flying Insect Classification with Inexpensive Sensors, Monitoring and Mining Insect Sounds in Visual Space, Classification of Live Moths Combining Texture, Color and Shape Primitives, Surveillance Methods for Monitoring House Fly Abundance etc.

RE-ICE fellows will receive:

A weekly research stipend of approximately $500.
Paid room and board (for students that live beyond comminuting distance from UCR).
An opportunity to enhance their CV.
An unique opportunity to work with world-class researchers in an exciting and emerging field.
Apply for Summer 2017: Sorry, we are no longer accepting applications. If you are interested in a grad school version of this program, with slots available for Fall 2018, see http://www.cs.ucr.edu/~eamonn/NICE/

We are now accepting applications for the 2017 program. Download this MS word file complete it and send email it to the address listed on page 1. There is no hard deadline, but applications received before March 25th will be given highest priority. Note that you must be a US citizen or Permanent Resident to apply and currently enrolled in a 2 or 4 year college. We expect to send out acceptance/decline letters by April 10th. We apologize in advance if we must decline your application, we expect to be oversubscribed.
Personnel:
Instructors:

Program Advisors and Mentors:

Anupama Dahanukar, Ring Carde, Erin Wilson Rankin (Entomology), Amit Roy-Chowdhury (Electrical Engineering), Jun Li (Statistics), Bradley White.

Acknowledgments: This REU site project is funded NSF ACI 1452367. Our early research in Computational Entomology was funded by Vodafone's Wireless Innovation Project, a Bill & Melinda Gates Foundation Grand Challenge Award and a UCR Chancellors Award, for which we are very grateful. We also acknowledge all those that have donated data, ideas, insects and equipment to the project.