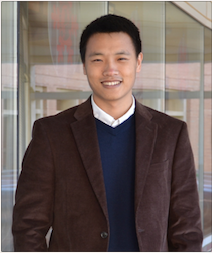 Zhijia Zhao
/* zh sounds like j */

Associate Professor
RIPLE Research Group
Computer Science and Engineering, UC Riverside

I received my Ph.D. in Computer Science from the College of William and Mary in 2015 under the supervision of Prof. Xipeng Shen. In the same year, I joined UC Riverside as an assistant professor, and then became an associate professor in 2020. I am fortunate and grateful to be a recipient of NSF CAREER Award (2018), Regents Faculty Fellowship (2018), Hellman Fellowship (2018), Best Paper Runner-up Award at MobiSys'18, and Best Paper Award at ASPLOS'20. More details are in my C.V..
Research Interests
Parallel data processing and its performance optimization on modern computer architectures, especially for semi-structured data (like JSON) and graphs;
Program analysis for improving software reliability, especially for event-based applications (like Android apps and JavaScript-based apps).