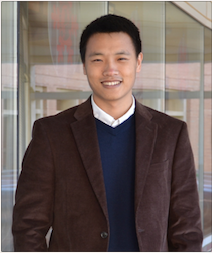 Zhijia Zhao
/* zh sounds like j */

Associate Professor
RIPLE Research Group
Computer Science and Engineering, UC Riverside

I received my Ph.D. in Computer Science from the College of William and Mary in 2015 under the supervision of Prof. Xipeng Shen. I worked at Mozilla (Summer 2012), North Carolina State University (2014-2015), and Pacific Northwest National Lab (Summer 2015). I am a recipient of NSF CAREER Award (2018), Regents Faculty Fellowship (2018), Hellman Fellowship (2018), Best Paper Runner-up Award at MobiSys'18, and Best Paper Award at ASPLOS'20. More details are in my C.V..
Research Interests
Programming system supports for parallel data processing, especially for semi-structured data (like JSON) and graphs;
Program analysis and software reliability, especially for event-based systems (like Android).