Overview
DuiCam is a simple video recorder app for mobiles phones that:
Keeps only the last X minutes (e.g., 30 minutes) to avoid filling up disk space.
Has a simple interface for viewing screenshots, panning/zooming, saving, and sharing.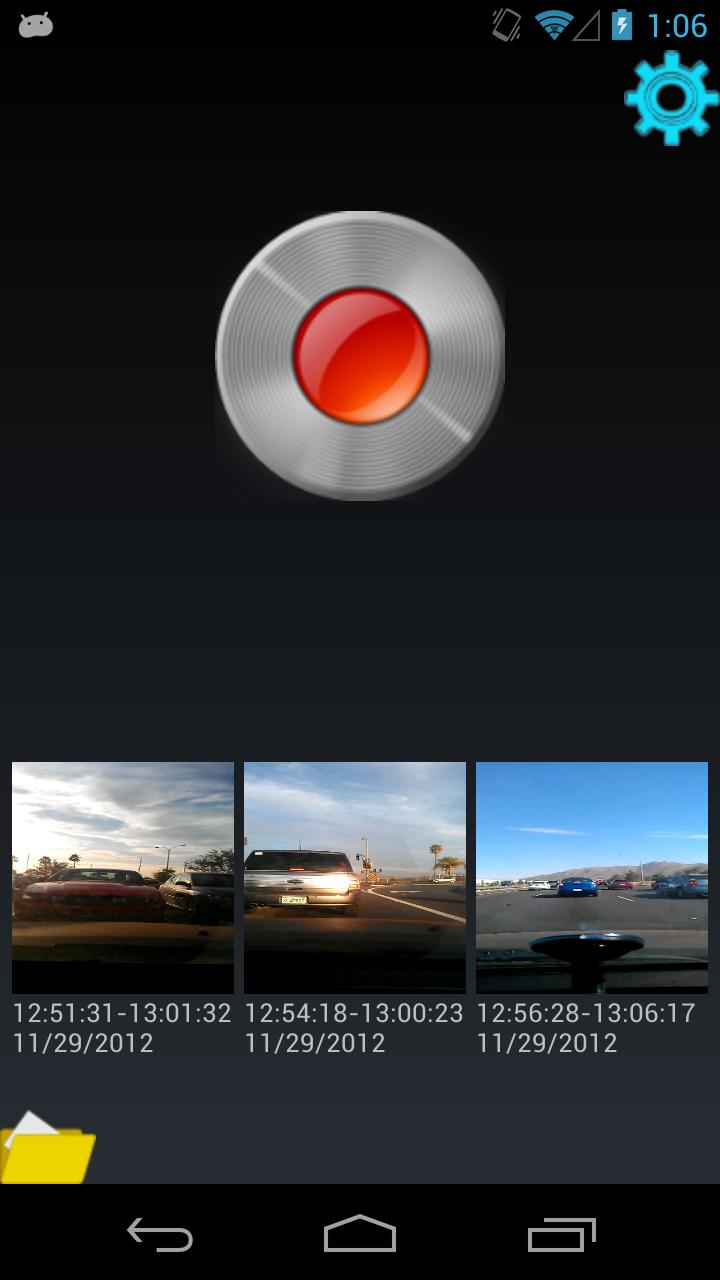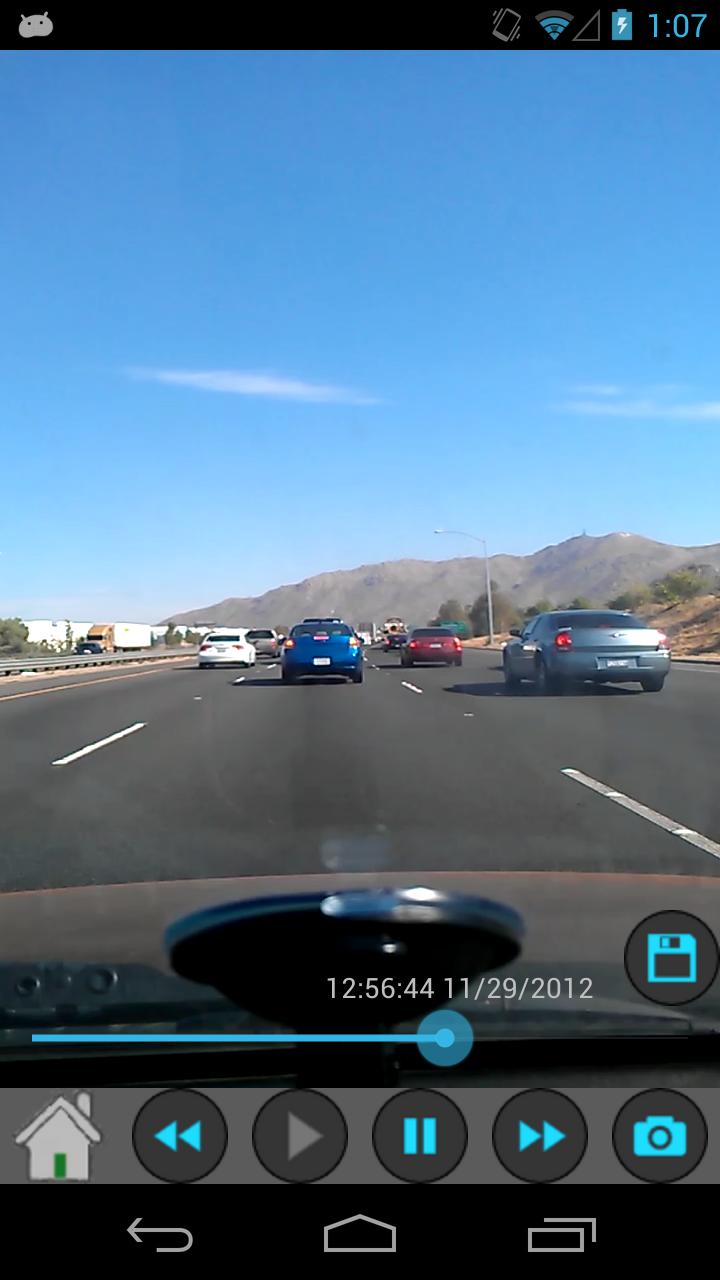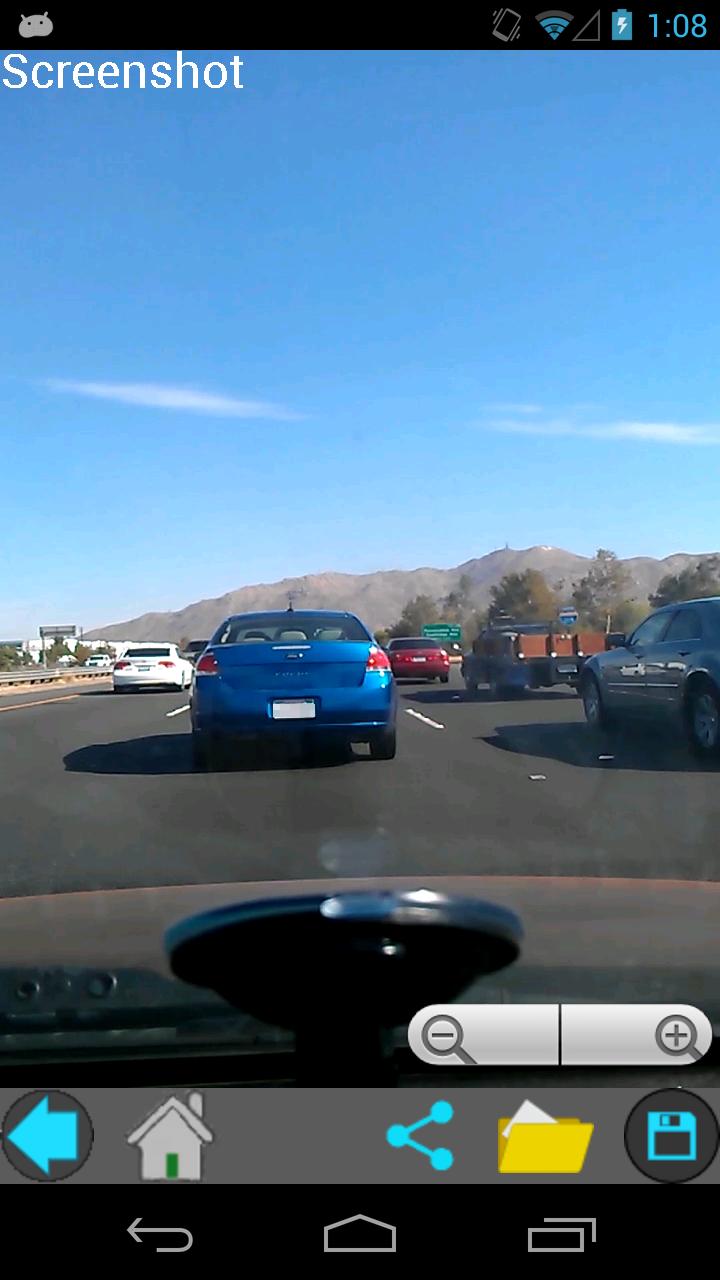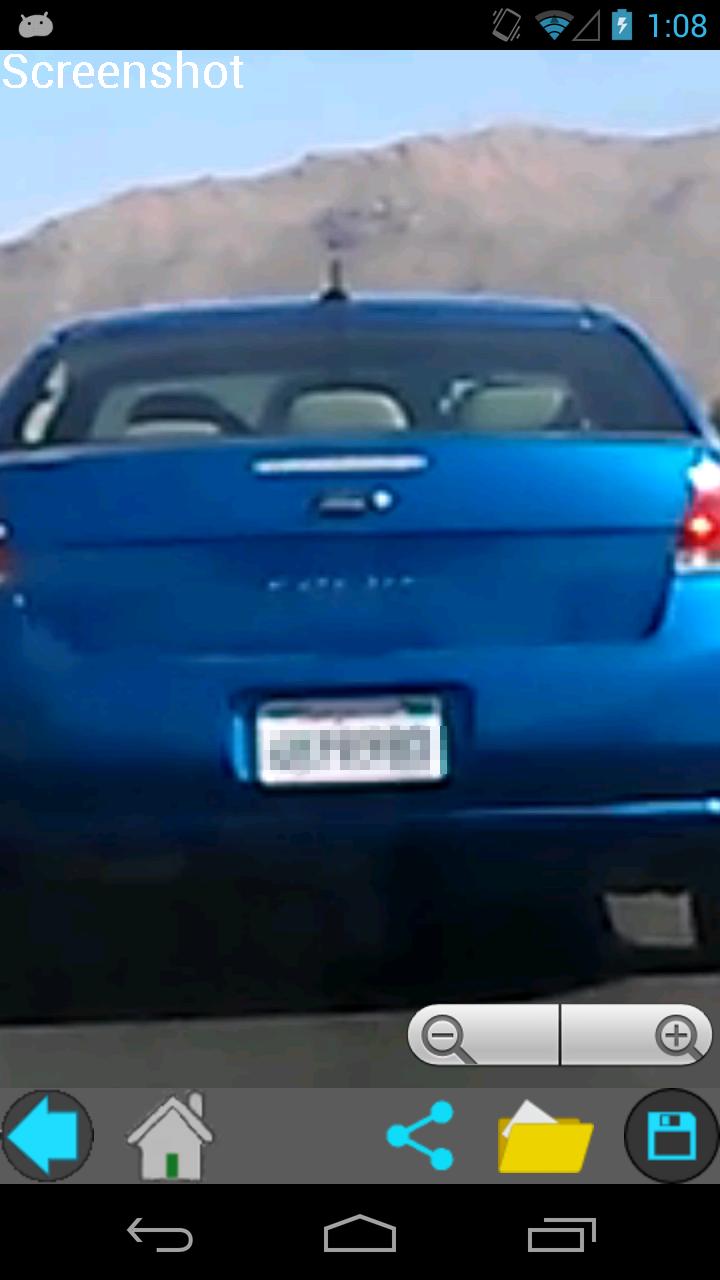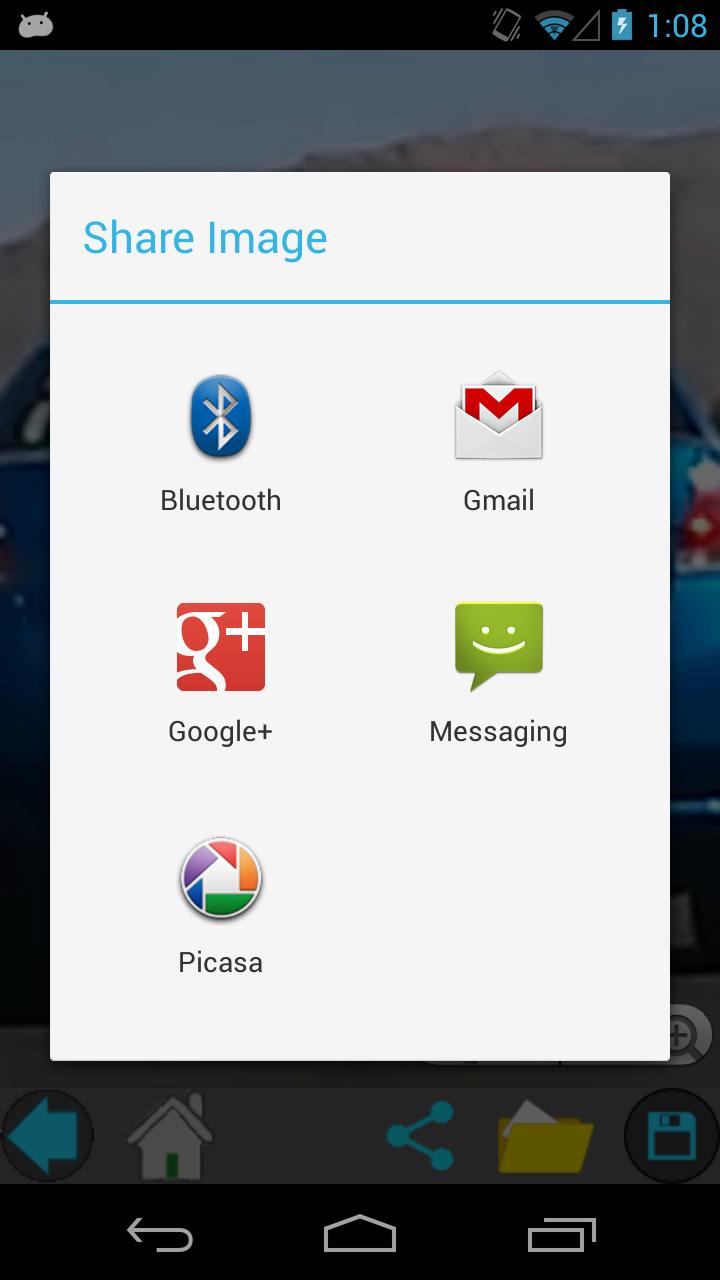 Purpose
Our goal is to empower people who report drunk drivers ("Dui" -- Driving under the influence, of alcohol or other substances). A user may place the phone in a dashboard mount and press record to capture activity happening in front of the car. Upon witnessing a vehicle possibly with a drunk driver, the user can stop recording, scroll back to a scene showing the vehicle, pan/zoom to get a good view of the vehicle make/model and hopefully license plate, save the screenshot or video, and share them via email or MMS, and then call authorities to report.
A key feature distinguishing DuiCam from the normal video recorder is that DuiCam temporarily saves 3 clips of X minutes, where X is configurable by the user, e.g., 10 minutes, reducing the chance of the app filling the phone's storage. The user can save any clip permanently. The app also makes it easy to save screenshots, zoom, and email/upload clips or screenshots.
About
The app is free and available in the iPhone and Android app stores by searching for "DuiCam". Direct links: iPhone Android. Future versions (still free) with more features are planned.
Looking for mounts? Here is a low-priced flexible beanbag dashboard mount that we've used and seems to work reasonably well. We've also used this windshield mount and it performed acceptably. We have no connections with these mount makers.
If you agree with the goal and would like to help sponsor further development, email Prof. Frank Vahid at vahid@cs.ucr.edu, and/or give directly at the UCR donation page -- select college "Bourns College of Engineering", department "Computer Science and Engineering", and for fund select "Other" and enter "Frank Vahid's DuiCam project". For suggestions/improvements, email eslucr@gmail.com
DuiCam -- www.duicam.org -- Developed by the Embedded Systems Lab at the University of California, Riverside: eslucr@gmail.com.
Programmers: Timothy Cherney, tcher001@ucr.edu (Android app), Daniel de Haas, ddeha001@ucr.edu (iPhone app)
Advisor: Prof. Frank Vahid, vahid@cs.ucr.edu, http://www.cs.ucr.edu/~vahid
This material is based upon work supported by the National Science Foundation under Grant No. 1136146. Any opinions, findings, and conclusions or recommendations expressed in this material are those of the author(s) and do not necessarily reflect the views of the National Science Foundation.