FINDING ORDER IN CHAOS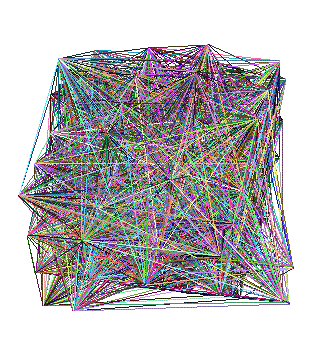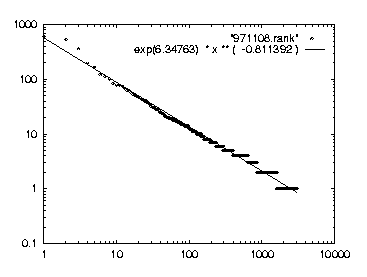 A measured instance of the Internet topology and its degree distribution
OBJECTIVE
This project develops models and tools to enable a) fast and accurate simulations, and b) the effective interpretation of measured and simulated data. The overarching goal is to model the topology and understand its effect on the traffic. The topology and its role in the perceived behavior of the network has not received a lot of attention. The key motivation of this work is that analyzing a network without understanding its topology is analogous to attempting to resolve the traffic problems of a city without knowing what is the layout of the streets.
METHODOLOGY.
Our approach in a nuthsell.
RESULTS
Publications. A list of our related publications.
Software tools. We have created the following software tools.
Presentations. We have given the following presentations.